Featuring:
TPOTY Exhibition at London Bridge City
2 NEW Edmund Clark Projects
The Photographic Collections Network
---
TPOTY Announce Exhibition at London Bridge City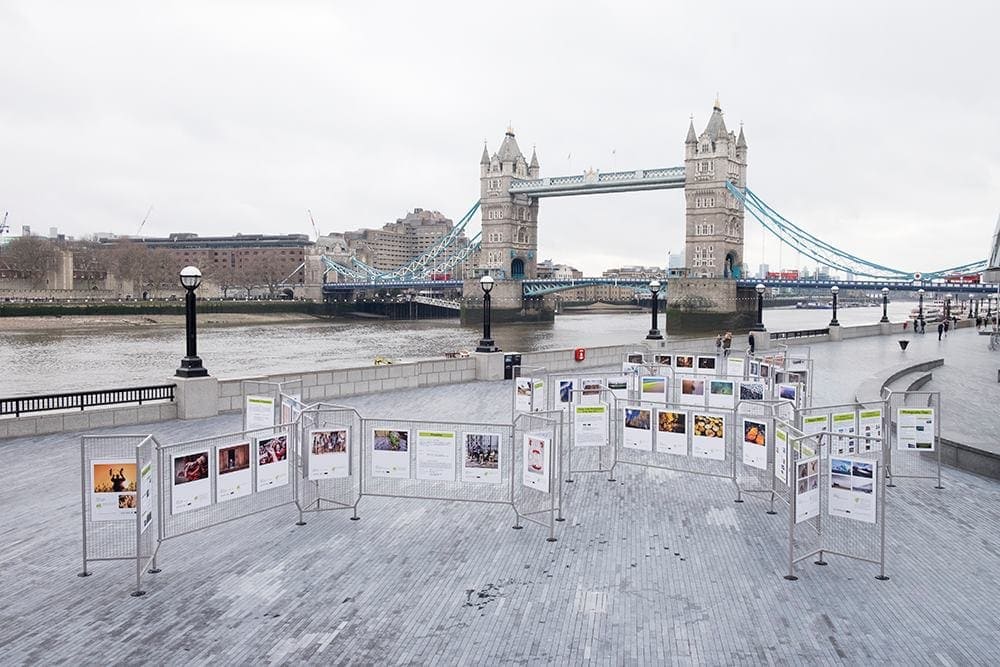 This Easter, the winning images from the international Travel Photographer of the Year awards make their public debut at a stunning, free-to-view outdoor exhibition at London Bridge City, across the Thames from the Tower of London. We are, as ever, proud to be supporting TPOTY as a long-term sponsor of the awards and a printer of the touring TPOTY exhibitions.
Some 140 images will go on display, featuring the winning shots from the 2017 Travel Photographer of the Year competition, the results of which were announced in December 2017
The free exhibition will be open air in a public space and viewable all day – open daily from 30th March – 29th April 2018
Find out more about TPOTY's New Exhibition here…
---
Genesis is a Founding Supporter of The Photographic Collections Network
The Photographic Collections Network (PCN) shares knowledge and expertise across the UK's diverse photographic collections and archives. Their aim is to secure our extraordinary shared visual heritage and to build enjoyment and understanding of our photographic history.
Genesis are proud to be a founding supporter of The Photographic Collections Network, an invaluable new organisation and resource for the photographic industry.
---
Client Edmund Clark Premiers Two New Exhibitions
Genesis client, Edmund Clark premiers new work as Ikon Gallery's artist-in-residence at Europe's only entirely therapeutic prison, HMP Grendon, in Buckinghamshire.
This exhibition is the culmination of Edmund's residency, comprising photography, video and installation. Showing until March 11, 2018. Read more about In Place of Hate…
The Day the Music Died, an exhibition exploring the measures taken by states, especially the United States, to protect their citizens from the threat of international terrorism and the implications of these measures.
Organised by director of exhibitions and collections Erin Barnett, The Day The Music Died is Clark's first major solo museum exhibition in the United States. Showing at the International Centre for Photography, New York until May 6, 2018.