As the year draws to a close we've been reflecting on a busy year and some of our particular highlights for 2016… (in no particular order!):
1. Photo50 'Feminine Masculine' at London Art Fair
Genesis were proud to support the Photo50 exhibition 'Feminine Masculine', loosely inspired by Jean-Luc Godard's 1966 masterpiece Masculin Féminin. Curated by Federica Chiochetti, the exhibition of fifty works explored the challenge of representing the mysterious, at times ineffable and immaterial, dynamics that occur or do not occur between a woman and a man. Read more…
2. Levon Biss 'Microsculpture'
Levon Biss' Microsculpture presented beautifully-lit, high magnification portraits of the insects specimens at The Oxford University Museum of Natural History, magnifying their microscopic form in striking large-format and high-resolution detail. Having premiered in the Neo-Gothic architecture of the museum itself, These huge Direct to Media prints went on to tour to Xposure Int'l Photography Festival in UAE. Exciting stuff! Read more
3. David Yarrow: Wild Encounters
From Somerset House in London, through to Paris, Zurich and Exposure Int'l photography festival at UAE, David Yarrow's stunning new exploration of our natural world has had an international launch schedule that we've been proud to be a part of. Read more
4. Genesis Presents / Genesis Explores
It wouldn't be a list of our highlights without mentioning our events with David Mallows, Laura Noble and Levon Biss.
Sign up to be the first to hear of our events in 2017
5. 
Photo London Fair
Following from the highly successful first edition in 2015, Photo London's second edition showcased 80 international exhibitors and an extensive public programme, which we were delighted to support with our exhibition production services as the official Print and Finishing partner. We can't wait for the third edition in 2017. Read more
6. The Picture Editors Guild Awards
The exceptionally talented photographers working behind the lens throughout the media today were celebrated in a glittering ceremony, hosted for a second time by television's Kate Silverton, at The Honorable Artillery Company back in February 2016. The 2017 Awards are due to take place at the same venue in the early part of next year. Learn more here.
7. The Firecracker Grant
Back in September Belgian photographer Sanne De Wilde was announced as the winner of the 2016 Firecracker Photographic Grant for her work in progress 'Island of the Colourblind' – a documentation of the residents of Pineglap, a tiny atoll in the Pacific Ocean, part of Pohnpei State of the Federated States of Micronesia, whose residents see the world in black and white due to the rare achromatopsia-gen that causes complete colourblindness. Read more.
8. Travel Photographer of the Year 2016
The prestigious Travel Photographer of the Year Awards premiered in a new venue this year, moving to the University of Greenwich's award-winning Stockwell Building, just a few hundred metres from Greenwich DLR station and the Cutty Sark in the heart of the Maritime Greenwich UNESCO World Heritage Site. Read more.
9. Xposure Int'l Photography Festival, UAE
We were proud to support Xposure International Photography Festival – a new 4-day International photography festival, powered by Sharjah Media Center in UAE, which aims to create a common interactive platform for photographers from all across the globe. The festival, brought together Middle East's largest gathering of photography professionals and photographic trade suppliers and showcased work by David Yarrow and Levon Biss. Read more.
10.The Rolling Stones by Gered Mankowitz
Veteran British music photographer Gered Mankowitz revisited his legendary Rolling Stones archive for a new London exhibition, produced using our ChromaLuxe Fine Art Printing service, accompanied by a signed limited edition book, Off The Hook: The Rolling Stones by Gered Mankowitz. Read more here.
11. The Genesis NTU Bursaries 2016
For many years, we have supported final year photography BA students at Nottingham Trent University with three bursary awards; two of £500 worth of our production services to aid in the production of their degree show and a third of £1000 for the production of an exhibition one year later in Nottingham in conjunction with Nottingham Trent University and Lakeside Arts. Read about our 2016 winners – Amy Gee, Kezia White and Britney Bailey – here.
12. FORMAT International Photography Festival Off-Year 2016 and The National Photography Symposium
Ahead of the full festival in 2017, FORMAT presented an off-year programme to coincide with The National Photography Symposium, in partnership with Redeye and Flâneur, Procur.arte, 25+ international photography experts descended on Derby to review work, joined by speakers and panelists at this important networking event. Format festival returns on 23rd March. Read more on the 2016 edition.
13. 'Out There: Our Post-War Public Art' at Somerset House
Historic England premiered  its first major exhibition, Out There: Our Post-War Public Art at Somerset House in London from 3rd February-10th April 2016. The exhibition told the fascinating story of the forgotten national collection of public art created between 1945-85, by pioneering artists inspired by a utopian vision for the future. Works featured included those by Henry Moore, Elisabeth Frink and Paul Mount. Read more.
14. All of the Client Projects and Exhibitions That we Couldn't Fit in This List…
You can see some of the exceptionally talented creative practitioners we work with and a selection of the work that they produce here.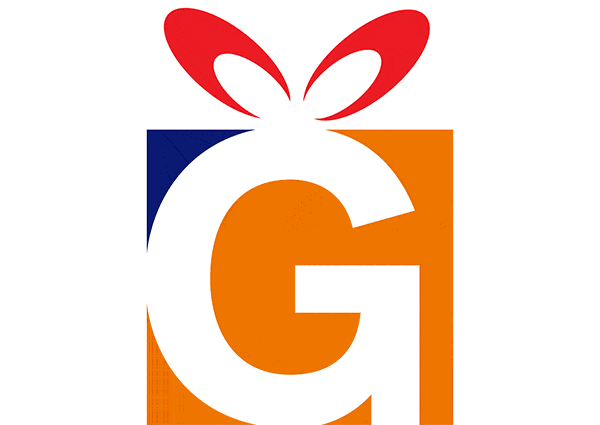 Wishing all of our clients, followers and friends a Merry Christmas and a happy and healthy 2017!