As the year draws to a close we've been reflecting on a busy year and some of our particular highlights… (in no particular order!):
1. Photo London Fair
The eagerly anticipated inaugural Photo London fair took place in May at Somerset House, featuring 70 exhibitors and celebrating the very best in historical and contemporary photography side by side in the beautiful venue of Somserset House. We were delighted to support Photo London 2015 as the official Printing and Finishing Partner and look forward to the second edition of the fair, set to take place between the 19 and 22 of May 2016. Read more…
2. Format Festival
One of the UK's leading international festivals of photography, Format Festival, returned to the city of Derby with an abundance of events and 79 exhibitors, selected from an open call under the theme Evidence'. Included in the events were the highly-acclaimed portfolio reviews. Read more…
3. Working with Students
We have the pleasure of regularly working with some of the creative visionaries of tomorrow; a diverse mix of student photographers, artists and designers who regularly surprise and delight us with their thought-provoking work, innovative thinking and resourceful use of our services. Earlier this year we complied some of our favourites – read here…
4. The Lensculture Exposure Awards
Earlier this year the 6th edition of the LensCulture Exposure Awards took place at Somserset House, as part of Photo London. The exhibition showcased a cross-section of the very best in cutting-edge contemporary photography and was one of our favourites to put together! We are delighted to support the 7th edition of LensCulture Exposure Awards, which are set to be shown at Somserset House as part of Photo London in 2016. Read about The LensCulture Exposure Awards 2015 here.
5. David Stewart wins the Taylor Wessing Photographic Portrait Prize
Genesis client and friend David Stewart was awarded first place in the Taylor Wessing Photographic portrait prize at The National Portrait Gallery, with 'Five Girls 2014',  his 16th piece accepted for the exhibition. Learn more here.
6. Mark Esper – Liquid Gold
We were thrilled to see Mark Esper's documentation of the making of his piece Liquid Gold' from beginning to end, which features a few familiar faces. Watch here.
7. Bob Martin 1/1000th'
Renowned photographer Bob Martin showcased a retrospective of a his iconic sports photographs as vibrant ChromaLuxe prints to coincide with the release of his book of the same name, 1/1000th'. Find out more here.
8. The Picture Editors Guild Awards
The exceptionally talented photographers working behind the lens throughout the media today were celebrated in a glittering ceremony, hosted by television's Kate Silverton, at The Honorable Artillery Company back in February 2015. The 2016 Awards are due to take place at the same venue in the early part of next year. Learn more here.
9. Rui Xu 'From Xuan to Blindness' at The RCA
Renowned Chinese fashion designer Rui Xu presented her debut show at The Royal College of Art in August, combining original clothing and textiles with direct to media UV prints on wood and steel. Read more...
10. Gayle Chong Kwan Anthroposcene'
Gayle Chong Kwan Anthroposcene' was the second in the 2015 series of exhibitions The Homecoming' at Bloomberg Space and as a multi-layered installation, featured large-scale Direct to Media UV prints on Dibond, marine plywood and glass, Lambda C-type and Giclée Fine Art prints and bespoke framing. FThe exhibition featured fantastical large wall-based photographic panoramas created from London's lost buildings and contemporary waste. Read more…
11. The Firecracker Grant
Lua Ribeira was announced as the winner of the 2015 Firecracker Grant for her striking documentary series Noises in the Blood'; a documentation of dancehall culture. Firecracker was established in 2001 by Fiona Rogers to promote European women working in photography. Find out more…
12. Natasha Caruana Coup de Foudre / At First Sight'
As the 2014 laureate of the BMW residency at The musée Nicéphore Niépce, Natasha Caruana dedicated the residency that she was awarded to a project focusing on the search for the truth of 'love at first sight', which was exhibited at Rencontres d'Arles in July and Paris Photo in November 2015. Find out more.
13. Innovation at the Highest Quality
This year, we've been celebrating some of the innovations that we're most proud of and some of the things that we at Genesis have done first – from Lambda C-type to Chromaluxe printing and a whole host of things in-between bi-monthly in The British Journal of Photography. See the advert series here. 
14. Travel Photographer of the Year
In July, Travel Photographer of the Year returned to the Royal Geographical Society (with IBG), showcasing an exhilarating display of winning shots from the 2014 competition. We are proud to have supported the TPOTY competition again in 2015 with Lambda C-type and Direct to Media UV prints… Read more.
15. All of the Client Projects and Exhibitions That we Couldn't Fit in This List…
You can see some of the exceptionally talented creative practitioners we work with and a selection of the work that they produce here.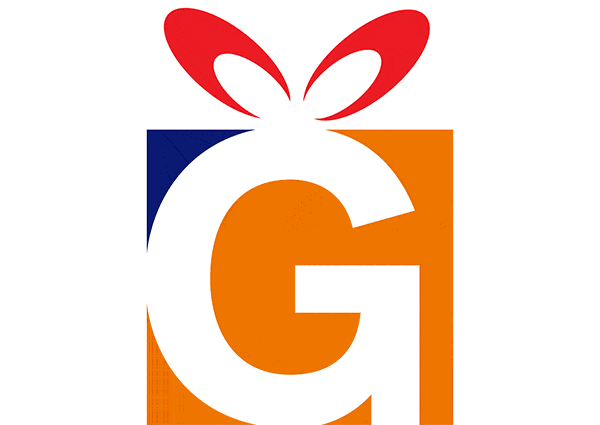 Wishing all of our clients, followers and friends a Merry Christmas and a happy and healthy 2016!